Kimberly Mazza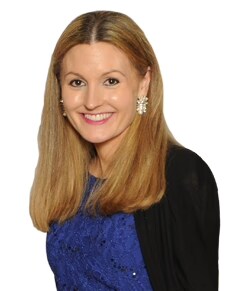 kmazza@cardis.com
401-304-1854
Contact Kimberly
What I love most about my clients is that when they have a desire to update their homes, they bring so many great ideas to the table, but they sometimes find it challenging to narrow down their thoughts. My role as a decorator is to provide focus and tailor each space to my clients' budget, taste, and lifestyle. Whether they want a few new pieces to enhance their space, or a completely new look I guide them every step of the way ensuring that the final result has appropriate flow, balance, light and color palette. With use of a 3D-room planner I design clients' spaces ensuring proper furniture placement and scale based on room measurements, ceiling heights and interior features of the home. After graduating Magna Cum Laude with a Bachelor of Arts degree from Rhode Island College I pursued a career in the Home Improvement & Furnishings Industry. Over the past 12 years I have had extensive exposure to major name brand manufacturers, and have maintained a strong knowledge of current trends. I have decorated several homes from older, small and mid-sized cottages, ranches, colonials, and farmhouses to grand scale, new construction, and open concept waterfront properties. My commercial projects include lobbies/welcome areas, church offices, school faculty rooms, local airport military lounge, and president's residence at Rhode Island College. I specialize in assisting clients with selecting custom fabrics and finishes, identifying wood species, and coordinating styles of furniture, cabinetry, flooring, and window treatments across a range of economically priced to high end. Other aspects of decorating include accessory and area rug recommendation, as well as paint color and lighting style suggestions.
Letter of Commendation 1
Bob and Liz Cummiskey
West Warwick, RI
February 22, 2018

Dear NIROPE®:
We just needed to let your organization know the wonderful person you have representing Cardi's furniture as an interior decorator. Her name is Kimberly Mazza and we couldn't possibly find enough good words to describe the positive impact she had on our recent condo decorating task.

We recently moved from living our entire lives in single family hames to a condo. The interior of the condo we bought was beautiful but unfortunately none of the paint colors went well with any of our furniture. Overcome with the difficulties of moving, struggling to make decisions regarding wall and trim colors and trying to learn the optimum process flow to transform the condo we decided to enlist the help of an interior decorator. This was new and scary territory for us. Fortunately Kimberly was on duty the night we decided to go to Cardi's for furniture and help. In every aspect of what a customer would expect from a service provider Kimberly far exceeded all expectations. Her recommendations were right on. In addition she sensed the importance of incorporating our heirloom items into the décor without compromising the overall quality of the eye appeal. On a personal level she is absolutely wonderful to work with on a project of this nature. She is excited about her job, knowledgeable about decorating concepts, always engaged, always pleasant. A great combination of characteristics that ultimately reflect positively on your organization.

We are ecstatic with the outcome and we feel most fortunate that she happened to be on duty the night we strolled into the store looking for the right person to help us make sense of this project. Kimberly was indeed the right person.
Letter of Commendation 2
I wanted to give a review of my working relationship with Kim Mazza. I have been purchasing furniture at Cardi's for over 28 years and have been more than thrilled with my purchases and service. I cannot wait to work with Kim again!!!!!!

I never realized that you offer designer services but was fortunate enough to have stumbled upon that when I came in recently to purchase a new dining room set. I was lucky that Kim was the salesperson who helped me and she suggested the service. I am so thrilled!

First, you have a gem in Kim - she is so enthusiastic, she knows the store very well and what you offer. She is not only personable and knowledgeable but she cares and it shows. When I first arrived, I had seen a beautiful dining room set on-line but was not 100% sure. Kim came to my house, did measurements, looked around the store for other options and then when I came in again she spent quality time with me so I felt comfortable and excited about my purchase. I felt it was a great investment to hire Kim as my designer and I was right! We had such an amazing connection, she was thorough, she gave me ideas, she looks for ideas and we spent time not only in the store looking at accessories but also on-line. I actually felt I participated in the process and it was so much fun!

The end result is OUTSTANDING - I am beyond thrilled and could never had gotten to this beautiful room without Kim. She is my go-to girl at Cardi's (in fact I was just there the other day to purchase a coffee table from her) and I am excited to hire her next year to do my bedroom, then my office, then my living room!

I appreciate Kim and am thrilled with Cardi's and my experience not only over the years but most recently with Kim!

I am more than happy for you to make this public as a reference and/or if you want me to provide a me to provide a more detail reference - I will.

Joy Russell
Letter of Commendation 3
Part 1
11/28/2017
Dear Friends,
At this time of Thanksgiving, I'd like to acknowledge and say "thank you" to your home furnishings professional, Kimberly Mazza.
In May of this year I began the daunting task of giving a "facelift" to several of the rooms in my home. Yikes! I had never attempted any type of redecorating, so needless to say I had many anxieties going into this unchartered territory!
Enter Kimberly.

I came into the store on 8/31 needing assistance re: a fabric headboard that I wanted for one of my bedrooms, but, of course, knew nothing about. I received a warm greeting from Kimberly, and we were off and running! She was the consummate professional, extremely knowledgeable (and patient with a novice!), offered me a great deal of guidance and direction as to what I might like, allowed me to sign out the samples I was interested in, and followed up immediately whenever I left her messages with questions or concerns along the way. Anxiety gone; I knew I was in good hands!
The bedroom with the fabric headboard was recently completed, and I'm reminded and "thankful" for the assistance I received from Kimberly who contributed to the beautiful, final product.
As the season of gift-giving quickly approaches, I truly feel there is no greater gift than the one Kimberly offers to your customers—KINDNESS. She is a rare gem; how fortunate you are to have her as part of the Cardi's family. She's "a keeper!!"

Happy Holidays!

Sincerely,
Maria E. Tavarozzi
Part 2
8/26/18
Dear Friends,
I'd like to acknowledge and say "thank you", once again, to your home furnishings professional, Kimberly Mazza.
At the beginning of June we began a complete redo of our kitchen after 30 years. When it came time to choosing bar stools for a new counter/island, I knew I wanted to be in good hands, so I contacted Kimberly for her professional assistance.

My husband and I came to the store, spoke with Kimberly, began making some choices, and decided to return with all our samples of what we needed for Kimberly to help us with some final decisions. The stools were custom ordered, and the wood choice and fabric choice was with Kimberly's guidance and expertise.

The stools were shipped to us, they are beautiful as if they were specifically designed for our kitchen, and Kimberly was very professional in following up to ensure our complete satisfaction upon delivery—we are extremely pleased! Thank you, Kimberly, and thank you "Cardi's" for sharing her with us!!

Sincerely,
Maria Tavarozzi
Letter of Commendation 4
We wanted to reach out to share our wonderful experience working with Kim Mazza this past spring/summer. The project was on our living room - we were excited to start from scratch to design the space. We needed help with everything from furniture to paint colors and curtains. It's a tricky room size that had been used as a playroom so we didn't know where to start. We knew what we liked style-wise, but had no idea how to put it all together.

We'd looked at other stores that offered design help. It was when we met Kim that we felt comfortable enough to pull the trigger and sign up to design our living room.

Kim took the time to learn our style preferences and then show us options. She truly has a great eye. Her energy and excitement for designing together made the experience fantastic. Kim was knowledgeable and full of great ideas, and was wonderful to work with personally. Our new living room is truly beautiful. I've attached a couple of pictures for you to see the amazing results!

Thank you for offering this service. And a huge thank you to Kim! We look forward to tagging her into our next project soon.

Appreciatively,
Kerri & Steve Murray