About Us
One of the most unique features of Cardi's FURNITURE & MATTRESSES is our rich history. For nearly 100 years Cardi's FURNITURE & MATTRESS has distinguished itself by offering an extensive selection of home furnishings at great prices, backed by AN unparalleled customer service. Take a look at some of the distinctive features offered only at Cardi's Furniture & Mattresses.
NIROPE®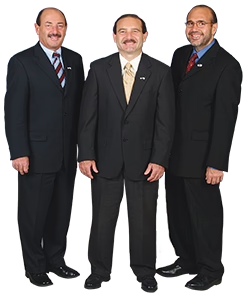 What is NIROPE®? Where did it come from? Here is the story. When we were kids, our parents bought us a 10-foot row boat. This was a subtle way of letting us know we would have to work to get anywhere in life. Our great-aunt Grace then told us we needed to name the boat. She took the first 2 letters of each of our first names, (NI) for Nick, (RO) for Ron & (PE) for Pete, and called it "NIROPE®" as in a rope to tie the boat.

Later we used "NIROPE®" to help describe in a single word our personal assurance that when shopping at any one of our stores, you will experience the largest selection, the best service, and enjoy the absolute lowest prices. We are proud to carry on and deliver the tradition of legendary customer service to all of our customers.
Price Protection
Nobody beats our low NIROPE® prices... NOOOOBODY. Cardi's Furniture & Mattresses offers a simple 100% Price Guarantee. It is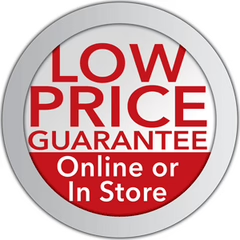 Nick(NI), Ron(RO) and Pete's(PE), NIROPE's personal assurance that you will get the absolute lowest price every day. If you find the same item for less, after all applicable discounts, coupons and offers, offered under the same terms and conditions, from any local authorized stocking dealer or designated major online retailer, within 30 days after your purchase, we will refund you 100% of the difference. The item must be the exact same brand, model and materials along with same services and in stock availability. Delivery under same terms and conditions - Delivery via common carrier in box dropped at door step VS Cardi's Furniture & Mattresses iDelivery - which includes prep, inspection and setup in the home. This guarantee excludes MAP price, floor samples, special orders, clearance, "as is" items, going out of business sales and membership clubs. Designated online retailers include Amazon and Wayfair. See store for details.
Cardi's FURNITURE & MATTRESSES HISTORY

| | |
| --- | --- |
| 1901 | Dominic and Rosa Cardi (Nick, Ron and Pete's grandparents) leave the Italian town of Itri and arrive in America, where they settle in the Knightsville section of Cranston. |
| 1928 | Rosa opens Cardi's as a general store. Nicholas Cardi Sr. (Nick, Ron and Pete's father) leaves high school at age 16 to work full-time at the store. |
| 1942 | Nicholas Cardi Sr. expands the furniture business to include appliances and carpeting. |
| 1945 | Peter, Nicholas Cardi Sr.'s brother, joins the company (eventually retiring in 1975). |
| 1970's | Nicholas Jr., Ron and Peter (NIROPE®) join the family business full-time after completing college. |
| 1983 | Cardi's Furniture opens a Broyhill showcase gallery, one of the first in the country. |

| | |
| --- | --- |
| 1984 | Before retiring, Nicholas Cardi Sr. had a vision to reinvent Cardi's as it opened its first Superstore, a massive distribution center and new corporate offices. |
| 1989 | Cardi's 24-acre Swansea facility opens - offering customers the best furniture shopping experience in Rhode Island, RI's East Bay, Southeastern MA, Cape Cod and the Islands. |
| 1993 | Cardi's continues to evolve with the changing needs of furniture shoppers by opening its first Thomasville showroom, also in Swansea, MA. |
| 1996 | Cardi's opens its second location on Route 2, West Warwick - the largest showroom of its kind. Its convenient location facilitates service to the West Bay area of Rhode Island and nearby Connecticut. |
| 2000 | Cardi's opens its second Thomasville Showroom and creates the Rhode Island Design Center - the largest, most luxurious home furnishings interior design showroom in the marketplace. During this same year, Cardi's Swansea location was completely renovated and expanded to three times its original size. |

| | |
| --- | --- |
| 2004 | Cardi's opens a totally new furniture campus on Rt. 1A in South Attleboro, MA. |
| 2006 | Cardi's opens it's first Cardi's Bedding Plus store in South Kingstown, RI - a full service bedding showroom featuring furniture selections for every room of the home. |
| 2008-present | Cardi's opens its first store on Cape Cod in Hyannis, MA. Additional Cardi's Furniture stores have opened in Fall River, MA, North Dartmouth, MA, Westerly, RI, Johnston, RI, Cranston, RI, Falmouth, MA, Orleans, MA, Woonsocket, RI, Raynham, MA, Middletown, RI, Plymouth, MA, and Wareham, MA. |
| Present | The Cardi's family of stores continues to grow while offering customers the ultimate furniture and mattress shopping experience! |